Promoting Art &
Community Well-Being
Tinicum Civic Association Friends:
The TCA cares deeply about our community and its safety, so we have decided to cancel the 2020 season at the Stover Mill Gallery, as well as the 2020 Tinicum Arts Festival. During this time of uncertainty we all wonder how we can be of service to our community, so we ask that you reach out to those who have supported the TCA.
We can do this by visiting the websites of those who help us, including artists, crafters, small businesses and other non-profits. Some websites to consider are: etsy.com (for crafters), our own Stovermillgallery.org (where we list contributing artists), along with the many local business, restaurant, and art gallery websites.
Thank you for your participation. We are all committed to doing our part and we look forward to continuing the tradition of the Tinicum Civic Association.
Please check back periodically for any updates.
The Tinicum Civic Association is a volunteer, non-profit organization that encourages artistic talent, supports community well-being and preserves the historic Stover Mill in Erwinna, PA. The Mill has been owned and maintained by the Association since 1957.
Through the Stover Mill Gallery and the annual Tinicum Arts Festival, the TCA benefits over 30 community based non-profit organizations.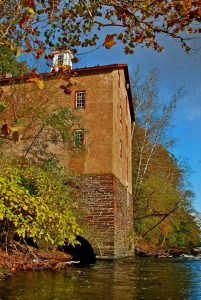 The Next Meeting of the Tinicum Civic Association will be held Thursday, September 24th at 7:30pm (call or email for details)