.

* Saturday, July 8th *
Meet local authors and illustrators
10:00am – 12:00pm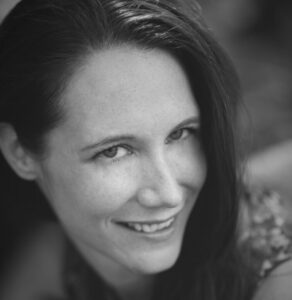 Katey Howes
Katey Howes is an award-winning children's author and poet. Formerly a physical therapist, she now divides her time between writing, crafting, and raising three ravenous readers. You can usually find Katey under a big tree on a small mountain in eastern Pennsylvania. Woven of the World; A Poem Grows Inside You ; Be A Maker or Rissy No Kissies. Get to know Katey better at kateyhowes.com.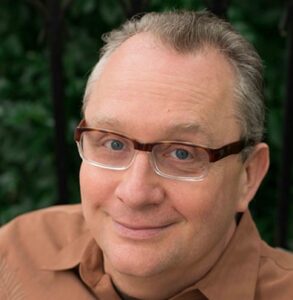 Mark McNease
Mark McNease is the author of ten novels, six produced plays, and dozens of short stories. Two of his Kyle Callahan Mysteries were best sellers on Kindle, and his short story 'Stop the Car' was selected as a Kindle Single. He has won two Emmys as a co-creator and writer for the children's television program 'Into the Outdoors' currently in its 22nd year. He lives with his husband and two cats in rural New Jersey. Open Secrets: A Maggie Dahl Mystery; Triple Threat: Three Marshall James Thrillers markmcnease.com
12:00 – 2:00pm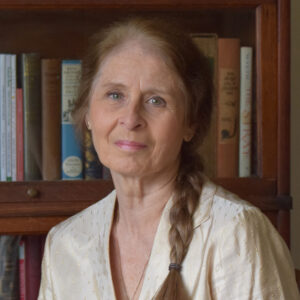 Deb Hoeffner
Deb Hoeffner creates sensitive and expressive illustrations that capture the spirit of the domestic and wild animals and birds whose stories she tells with her pencil and brush. Her latest book "Trucker: The True Story of a Hero Colt", is a tribute to the work of equine rescue organizations, bringing to the page a very special little hero and the successful rescue of a large herd of starving horses. Trucker: The True Story of a Hero Colt; Silent Swoop: An Owl, An Egg and a Warm Pocket; Forever Home: Tales of Four Lucky Dogs debhoeffner.com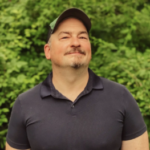 Philip Stover
Philip William Stover splits his time between Bucks County, Pennsylvania, and New York City. He has an MPS in Interactive Telecommunications and an MFA in writing. He is a clinical professor at New York University. As a freelance journalist, his essays and reviews have appeared in Newsday, The Forward, the Tony Awards, the Atlanta Journal-Constitution, the Houston Chronicle, the Milwaukee Journal Sentinel, and other national publications. For many years he ghosted with an international best-selling women's fiction author. He has published multiple middle-grade novels for Simon & Schuster and was the American Theater critic for About.com.
​He grew up tearing the covers off the romance novels he devoured so he wouldn't get teased at school. Now he enjoys traveling the world with his husband of over twenty years as much as sitting on the couch with their beloved Ba-shar (Bassett Hound/Shar-Pei mix). He would never consider defacing any of the books he loves. The Problem with Perfect; The Hideaway Inn; The Beautiful Things Shoppe philipowilliamstover.com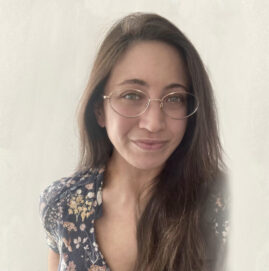 Bec Sloane
Bec Sloane Bec Sloane is a tactile illustrator working primarily in repurposed textiles. She has a background in production design and stop-motion animation, and currently works within applied agricultural research. She met Pulitzer-nominated journalist and author, Desiree Cooper, after the two worked on a historical documentary project, and together they created their first children's book, Nothing Special, in the midst of a pandemic. becsloane.com
2:00 – 4:00pm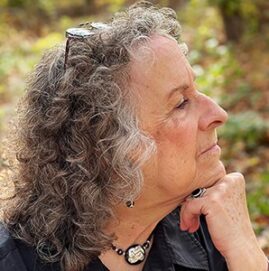 Jean Balsam
Jeanne Balsam is an author, illustrator, and graphic designer. A Pratt graduate, Jeanne's journey in writing and illustrating children's books began many years ago. Her life took a circuitous route whereby she became certified first as an art therapist, and then a psychoanalyst. Her love of animals resulted in her becoming the fundraising manager and graphic designer for the largest animal sheltering system in NJ. All the while, she freelanced and saw her artwork featured for over a decade in Just Frenchies and other publications. Jeanne's first picture book, Where Do Butterflies Go at Night?, was published in August 2022. She is currently working on new children's books and animal art. https://www.jeannebalsam.com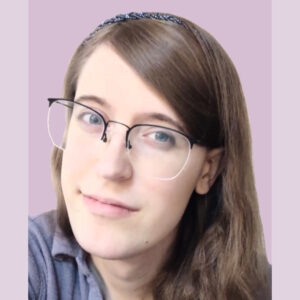 Chris Alice Kratzer
Chris Alice "Alie" Kratzer is a Mechanical Engineer, Entomologist, Entrepreneur, and Author/Illustrator. She is a graduate of RIT and works as the director of Owlfly LLC. Her first book, "The Social Wasps of North America", was released in 2022 and established Alie as one of the youngest published field guide authors in history. The Social Wasps of North America www.owlflyllc.com/publications
4:00pm – 6:00pm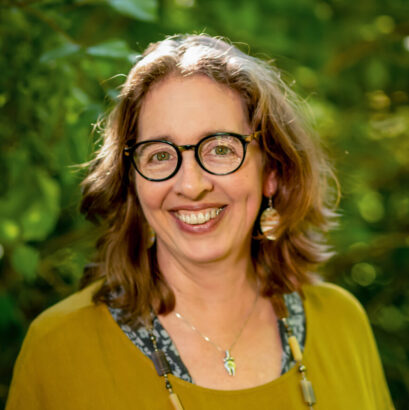 Jennifer Hayden
Jennifer Hayden is a comix maker and graphic novelist based in New Jersey. She is the creator of The Story of My Tits, a graphic memoir about her life and her experience with breast cancer which was nominated for an Eisner Award and named one of the best graphic novels of 2015 by GQ, Library Journal, Paste, and NPR. Translated into Italian and Spanish, the book came out last fall in French from Presses de la Cité as Nénés Chéris, called "immanquable" (unmissable) by Radio France and shortlisted for Elle France Magazine's 2022 comics grand prix. Currently Hayden is finishing her first work in color, a graphic anti-cookbook called Where There's Smoke There's Dinner. She plans to use the proceeds to hire a personal chef. jenniferhayden.com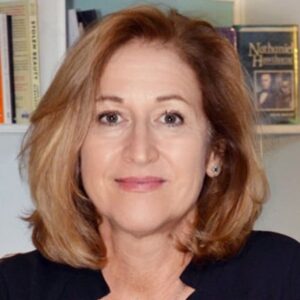 Laurie Lico Albanese
Laurie Lico Albanese is the award-winning author of Hester, the acclaimed 2022 retelling of The Scarlett Letter which gives life, power, and voice to the woman Nathaniel Hawthorne cast into the role of scorned adulteress. Hester is is an Audible Best Books of 2022, an IndieNext and Canadian and American Librarians October 2022 selection, a Gillian Flynn Best Books of Fall 2022, a Book of the Month club selection, and finalist in the Goodreads Best Books of the Year. Albanese earned her MFA at the University of Southern Maine in 2016, and teaches writing at Montclair State University. Her other novels include Stolen Beauty (2017), about Gustav Klimt and the fate of his famous Portrait of Adele Bloch-Bauer I (The Lady in Gold), and The Miracles of Prato (2009), co-authored with art historian Laura Morowitz. laurielicoalbanese.com
* Sunday, July 9th *
They'll autograph their books just for you!
11:00am – 1:00pm
Ponder Goembel
Ponder Goembel is a classically trained illustrator and artist whose work has been printed in many award winning children's books. She visits schools, libraries and book stores where she shows and tells about illustrating children's books.You may have her autograph and even embellish a new book for you to take home. She lives and works in Bucks County Pennsylvania. Mr. Mosquito Put on his Tuxedo; Hi, Pizza Man! pondertheartist.com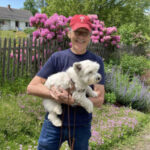 David Perry
Run your own Race, a Special Olympics True Story is my fourth book for children and middle school kids. I was especially drawn to Jack's story and success and the importance of Unified Sports. My wife, Sue and I split our time between New York City and a house on an orchard in Vermont. where we can spend as much time as possible with our grandsons, Colden and Chas. davidperrychildrensbooks.com
1:00 – 3:00pm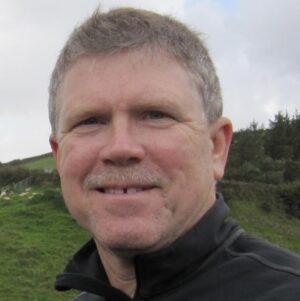 Eric Hinrichs
Eric Hinrichs has more than 31 years with ETHICON, Johnson & Johnson, in the medical device field in research and development on new products and processes, in operations on improving processes, and in quality on leading process and product validations and performing data analysis. He developed and led the implementation of numerous process redesigns while at Ethicon to improve product support execution. He holds 11 patents and has published numerous articles in the medical industry. He authored an ASTM standard, worked on updates to United States Pharmacopeia (USP) medical standards, and helped developed new medical standards for the European Association of the Surgical Suture Industry (EASSI) in Europe. He has also co-authored a medical standard for India that is currently under consideration for adoption. Perceptions and Expectations, Career Advice for Surviving in the Working World EricHinrichs.com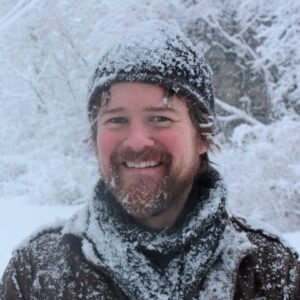 Matthew Truman
Matthew Trueman was born in Philadelphia, but his family moved to Italy when he was four. Returning to the States for high school, he was inspired to become an illustrator by a class visit to the Brandywine River Museum of Art. He received a BFA in Illustration from the Ringling School of Art and Design in 1996. His first picture book, When the Chickens Went on Strike, was published in 2003. Since then, he has illustrated nine additional books. Trueman lives and works near the Delaware River with his family. Out of this World: Star Studded Haiku; If You Take Away the Otter; Simon and the Bear
3:00 – 5:00pm

Karen Rostoker-Gruber
Karen Rostoker-Gruber is a multi-award-winning author of many picture books with hundreds of thousands of copies sold. "Farmer Kobi's Hanukkah Match," was named a National Jewish Book Award Finalist.. Her books "Bandit" (Marshall Cavendish 2008), "Bandit's Surprise" (Marshall Cavendish 2010), and "Ferret Fun" (Marshall Cavendish 2011) all received starred reviews in School Library Journal; "Rooster Can't Cock-a-Doodle-Doo" (Dial 2004) and "Bandit" were both International Reading Association Children's Book Council Children's Choices Award recipients; "Rooster Can't Cock-a-Doodle-Doo" and "Ferret Fun" were nominated for the Missouri Show Me Award; "Bandit" was nominated for the South Carolina Book Award. Karen's book, "Maddie the Mitzvah Clown," published by Apples and Honey Press, was a PJ Library book selection in July of 2017 and 2022. Her two latest books came out in 2020: "A Crowded Farmhouse Folktale" (Whitman) and "Happy Birthday, Trees" (KarBen), which is also a PJ Library Selection. She is also the author of "Food Fright," "Tea Time," "Ferret Fun in the Sun," and "The Family and Frog Haggadah," which was written up in the NY Times! A Crowded Farmhouse Folktale; Farmer Kobi's Hanukkah Match; Maddie the Mitzvah Clown karenrostoker-gruber.com/
John Schmidtberger
John Schmidtberger is a painter and gallerist who paints en-plein-air style in the Delaware River Valley and coastal Maine. His paintings have been described as modern and poetic, with a strong sense of light, deliberate brushwork, and a vivid palette. He is married to fellow painter Corinne Lalin and has two grown children. John grew up in Schooley's Mountain, New Jersey and attended Phillips Exeter Academy on a scholarship. At the University of Pennsylvania, he studied painting, drawing, sculpture and printmaking with Neil Welliver, Robert Engman, and Hitoshi Nakazato, earning an MFA 1987. In 2011 John founded Schmidtberger Fine Art (SFA) Gallery in Frenchtown, NJ. John Schmidtberger sfagallery.com
The 2023 Tinicum Arts Festival is
Saturday, July 8th from 10am to 6pm & Sunday, July 9th from 11am to 5pm
$7 for adults and $1 for children 6-12. Children under 6 and parking are FREE.
The grounds are wheelchair accessible. Pets and bicycles are not permitted within the Festival grounds.
The Tinicum Arts Festival is the primary fund raiser for the non-profit Tinicum Civic Association. All proceeds benefit the historic Stover Mill and over 30 local non-profit organizations.