* Saturday, July 9th *
Meet local authors and illustrators
10:00am – 12:00pm
Tom Mallouk
Dr. Tom Mallouk lives in Doylestown with his wife Eileen Engle. His creative non-fiction and poetry have been widely published and he is a three time runner-up for the Bucks County Poet Laureate Award. His Chapbook Nantucket Revisited is available for purchase here. www.tommallouk.org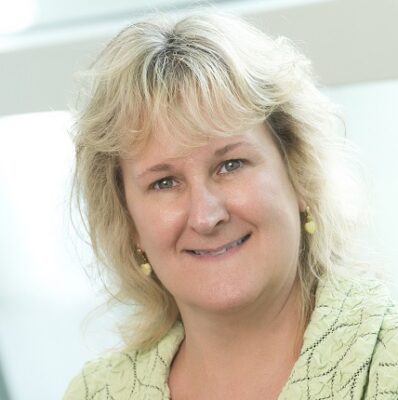 Joanne Leva
Joanne Leva is the author of two poetry collections, Eve Heads Back (2020) and Eve Would Know (2017), published by Kelsay Books. She is founder and executive director of the Montgomery County Poet Laureate Program. Her poem, "God Walks into a Bar," was featured in a Philadelphia Calligraphers' Society Poetry Reading & Exhibit and companion publication. www.joanneleva.com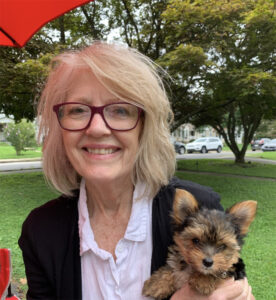 Bernadette McBride
Bernadette McBride, author of four full-length poetry collections — most recently, Everything Counts (Aldrich Press/Kelsay Books), taught creative writing and literature at Temple University for many years. As poet-in-residence for DeSales University's MFA program launch, she served on the advisory panel for the program's forward vision, and has led numerous area writing workshops, including for the annual Philadelphia Writers Conference. A poetry editor emerita of the Schuylkill Valley Journal, she currently works as an editor for private clients and teaches small-group poetry writing classes. She is a former Pennsylvania Poet Laureate for Bucks County, and a founding member of the improv poetry troupe No River Twice. Her poems have appeared in numerous journals and anthologies, including in the UK, Canada, and on PRI's The Writer's Almanac. Waiting for the Light to Change / ISBN: 978-1-62549-026-1; Food, Wine, and Other Essential Considerations / ISBN: 9780692254714; Whatever Measure of Light / ISBN: 9781945752162; Everything Counts / ISBN: 9781949229578 www.bernadettemcbridepoetry.com
12:00 – 2:00pm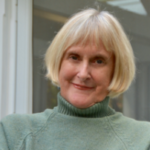 Margery Cuyler
Margery Cuyler has written many popular picture books, including Kindness Is Cooler, Mrs. Ruler; Skeleton Hiccups; Bonaparte Falls Apart; The Little Dump Truck; and The Little Ice Cream Truck. She and her husband, the parents of two grown sons, live in Lawrenceville, NJ. Bonaparte Falls Apart ISBN 978-11019377723; Bonaparte Plays Ball ISBN 978-1984830470; The Little Ice Cream Truck ISBN 978-1627798068 www.margerycuyler.com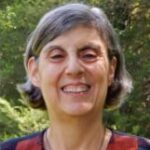 Laurie Wallmark
Award-winning author Laurie Wallmark writes picture book biographies of #WomenInSTEM as well as other types of children's books. They have earned multiple starred trade reviews and received awards such as Outstanding Science Trade Book, Best STEM Book, Mathical Honor, and Cook Prize Honor. Laurie has an MFA in Writing from VCFA and is a former software engineer and computer science professor. Dino Pajama Party; Code Breaker, Spy Hunter, Numbers in Motion. www.lauriewallmark.com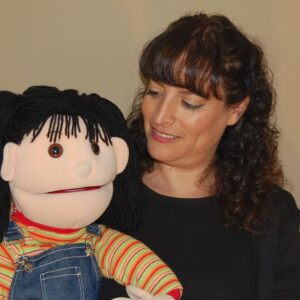 Karen Rostoker-Gruber
Karen Rostoker-Gruber is a multi-award-winning author of 16 traditionally-published books. She's also a ventriloquist and takes her life-size puppet (Maria) with her to every school visit. A Crowded Farmhouse Folktale (what she plans to sign); Farmer Kobi's Hanukkah Match; Maddie the Mitzvah Clown www.karenrostoker-gruber.com
2:00 – 4:00pm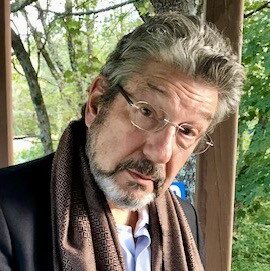 Bruce Stutz
Bruce Stutz writes on science, nature, and environment. He has been editor-in-chief of Natural History magazine and features editor of Audubon magazine. He divides his time between Brooklyn, NY and Bucks County. Natural Lives ISBN-13: 978-0812216585, Modern Times ISBN-10:081221658X . www.brucestutz.com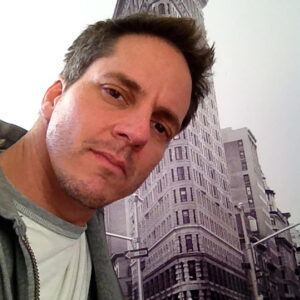 John Clement
John is the author of the popular Dixie Hemingway Mystery Series, which follows the adventures of Dixie Hemingway, a professional cat sitter with wry wit, a keen eye, and an uncanny penchant for stumbling upon crime scenes. Dixie's hometown of Siesta Key, Florida, provides the perfect setting for this entert aining mystery series, which has delighted readers all over the world. The Cat Sitter & the Canary (Book #11) ISBN-10:1250051177; The Cat Sitter's Whiskers (Book #10) ISBN-10:1250051169; The Cat Sitter's Nine Lives (Book #9) ISBN-10:1250009332 www.dixiehemingwaymysteries.com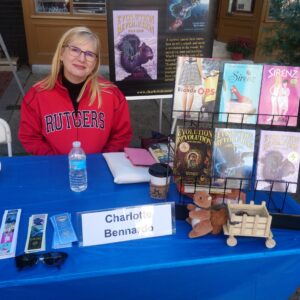 Charlotte Bennardo
Charlotte writes science fiction and fantasy novels and short stories for middle grade, young adult and adult readers. Currently she is writing a time travel series while working on her MFA. She lives in New Jersey with her family, 2 cats, and a crazy squirrel family. Scare Me to Sleep – Faces in the Wood (anthology for charity); Beware the Little White Rabbit – Alice Through the Wormhole (Leap Books); Blonde OPS (St Martin's/Griffin); The Sirenz Series: Sirenz, Sirenz Back in Fashion (Flux) http://charlottebennardo.blogspot.com
4:00pm – 6:00pm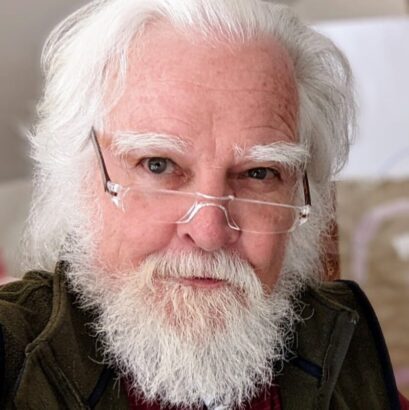 Kevin McCloskey
Kevin McCloskey is the author/illustrator of the Giggle and Learn Series, early readers in comic book format from TOON books. He has traveled the country from the Franklin Institute, Philadelphia to the California Academy of Sciences sharing fascinating facts about common creatures. We Dig Worms! Ants Don't Wear Pants! Snails are Just My Speed! www.heymccloskey.com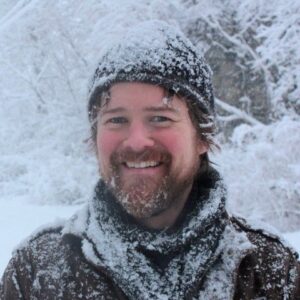 Matt Trueman
I've been living in the area and making picture books for about 20 years. Recent books have been about dinosaurs and sea otters and outer space. The illustrations are mixed media and collage and I like to work in plants and weeds that I collect from the garden and local hikes. The art for my book Simon and the Bear was shown at the Brandywine River Museum of Art. In The Past ISBN 9780763660734; Out of This World ISBN 9781536203561; If You Take Away the Otter ISBN 9780763689346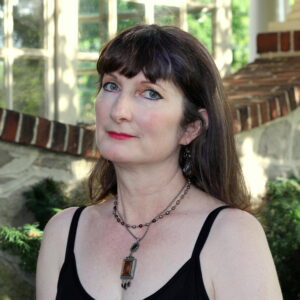 Colleen Kosinski
Colleen Rowan Kosinski is a local author/illustrator who has always found joy in creating. Her specialty is penning children's books that will tug on your heartstrings. To learn more about her please visit. A Home Again; Lilla's Sunflowers; A Promise Stitched In Time www.ColleenRowanKosinski.com
* Sunday, July 10th *
They'll autograph their books just for you!
11:00am – 1:00pm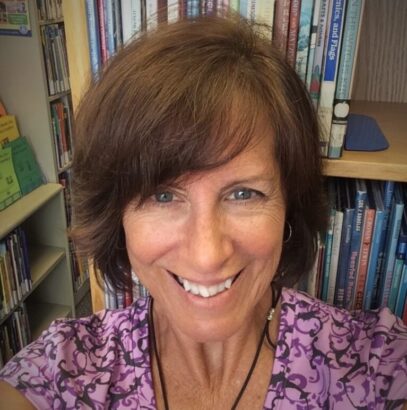 Nancy Viau
Nancy Viau is the award-winning author of picture books such as Pruett and Soo, Today Is a Beach Day!, First Snow, Storm Song, and more. Her middle-grade novels include Something Is Bugging Samantha Hansen, Samantha Hansen Has Rocks in Her Head (updated for 2019), and others. A former teacher and kid-at-heart, Viau loves to visit schools, libraries, and bookstores across the U.S. to present assembly programs and writing workshops. Pruett and Soo (Distribution via Brilliance); Two Lions; Today Is a Beach Day!; First Snow Connect with Nancy on Twitter or Instagram: @NancyViau1 or via her site: www.NancyViau.com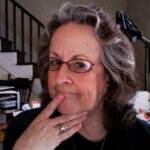 Jeanne Balsam
Jeanne Balsam is an author, illustrator, and graphic designer. She has loved writing about and drawing animals and nature since she could hold a crayon. She hopes her books will inspire children with that same sense of wonder today. Jeanne shares her home with a sweet but rather demanding cat named Jazzy in Hunterdon County, New Jersey. Where Do Butterflies Go at Night? – ISBN: 9780648872368T. The publisher is Ethicool Books http://www.jeannebalsam.com
1:00 – 3:00pm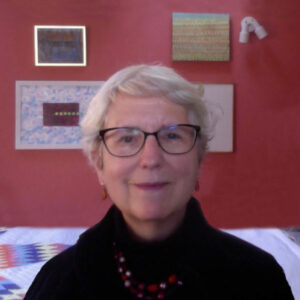 Ponder Goembel
Ponder Goembel is an award winning illustrator of children's picture books. Best known for those written by Lisa Wheeler such as Sailor Moo Cow at Sea and Old Cricket. An early best-selling book, "Hi, Pizza Man!" by Virginia Walter is now back in print by Purple House Press. Sailor Moo, Cow at Sea, HB, Author Lisa Wheeler; Last USBN: 978-0-689-84219-1 www.pondergoembel.com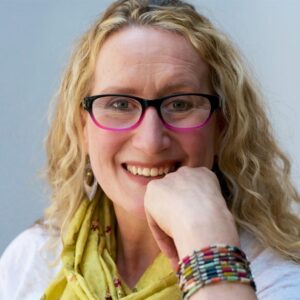 Adrienne Wright
Adrienne grew up in South Africa and, with an interest in social, political, and environmental awareness, researched and developed Hector's story over many years. She worked directly with Hector's sister Antoinette and photojournalist Sam Nzima while creating her debut book. She lives in Gulph Mills, PA. Hector: A Boy, A Protest, and the Photograph that Changed Apartheid, ISBN: 9781624146916 www.adriennewright.com
3:00 – 5:00pm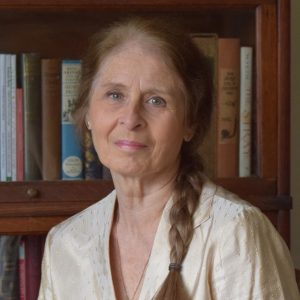 Deb Hoeffner
Deb Hoeffner creates sensitive and expressive illustrations that capture the spirit of the domestic and wild animals and birds whose stories she tells with her pencil and brush. Her latest book "Trucker:The True Story of a Hero Colt", is a tribute to the work of equine rescue organizations, bringing to the page a very special little hero and the successful rescue of a large herd of starving horses.Trucker: The True Story of a Hero Colt, by Cristina Scalise, illustrated by Deb Hoeffner; Silent Swoop: An Owl, an Egg, and a Warm Pocket, by Michelle Houts, illustrated by Deb Hoeffner; Forever Home: Tales of Four Lucky Dogs, by Lynn Whitman, illustrated by Deb Hoeffner; Benjamin's Gift, by Barbara E. Bull, illustrated by Deb Hoeffner; Lucky: The Tale of a Tree, by Richard C. Hawkins, illustrated by Deb Hoeffner. www debhoeffner.com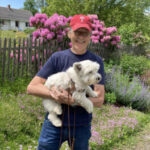 David Perry
Growing up I dreamed of action and adventure. My three brothers and I wrote and performed in home movies and in a circus on a stage in our backyard. That's part of my inspiration for my latest book, "The Little Man with the Big Black Hat Who Stole Away with Fred my Cat" that takes place mostly in a circus. I've also had a career as an advertising art director and built a successful magazine publishing company. My wife, Sue and I now spend most of our time in Vermont and as much time as possible with our grandson, Colden. The Little Man with the Big Black Hat who Stole Away with Fred my Cat, ISBN: 9781737516804 http://davidperrychildrensbooks.com
The 2022 Tinicum Arts Festival is
Saturday, July 9th from 10am to 6pm & Sunday, July 10th from 11am to 5pm
$7 for adults and $1 for children 6-12. Children under 6 and parking are FREE.
The grounds are wheelchair accessible. Pets and bicycles are not permitted within the Festival grounds.
The Tinicum Arts Festival is the primary fund raiser for the non-profit Tinicum Civic Association. All proceeds benefit the historic Stover Mill and over 30 local non-profit organizations.